Tony Croagh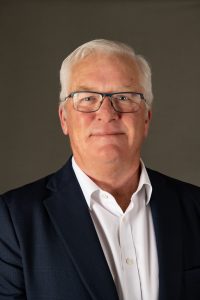 The adopted Omexom brand, is a global energy infrastructure services emblem which is part of the 120 years evolution from Omexom Australia's ultimate parent organisation, the French giant VINCI Group, and its segmentation of specialised VINCI Energies' services.
We embrace continuous improvement leveraging from our global expertise and associated partnerships and remain focussed on how we can best assist our loyal customer base achieve their business goals. As we have structured our business to provide customers with an end-to-end capability with a broad geographic reach, we have also continued to build relationships to secure our long-term contract renewals.
Not only do our financial results reflect the strength of our business, our executive management team and competent workforce is what makes us a success. The foundations of our business, Pride, Performance, Value is the essence of our culture and is what we practice every day. We have a strong commitment to employee training and development and know that excellent processes and systems, together with our dedicated employees produce brilliant outcomes.
Health, safety and the environment continue to be our top priority and a key focus with management and employees in sync on such an important issue. We want all of our employees to return home to their families, every day without harm. As we continue to grow and diversify our offerings, we are very conscious of reducing our environmental impact on the planet and have strategies in place to preserve the environment.
As we work on projects that contribute to improving everyday life we are consciously working towards a sustainable world and shaping the new cleaner tomorrow.
As today's global energy sector undergoes constant change, Omexom Australia is at the forefront to adapt to the requirements of a changing market and is well prepared to navigate this evolving landscape.
Tony Croagh
Managing Director
Omexom Australia